Introduction to the Dashboard
---
In this section, you can learn more about the different components of the CASY dashboard.
1. Prerequisites
Before you can access the dashboard, you must log in to CASY using your credentials.
2. Parts of the dashboard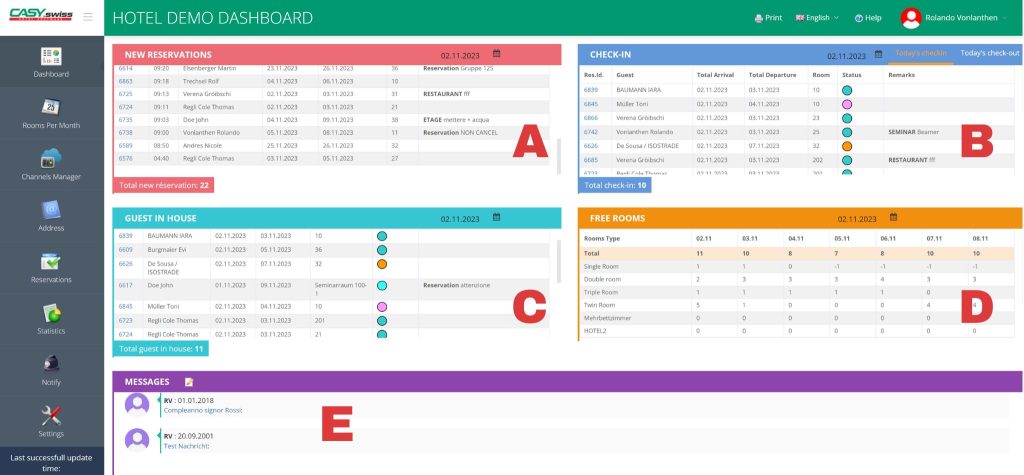 The dashboard has 5 components: "New reservations"(A), "Check-in"(B), "Guest in house"(C), "Free rooms"(D) and "Messages"(E). You can learn more about each of these sections in the next chapters. For the first 4 sections, you can change the date of the displayed data. By default, today's date is used.
New reservations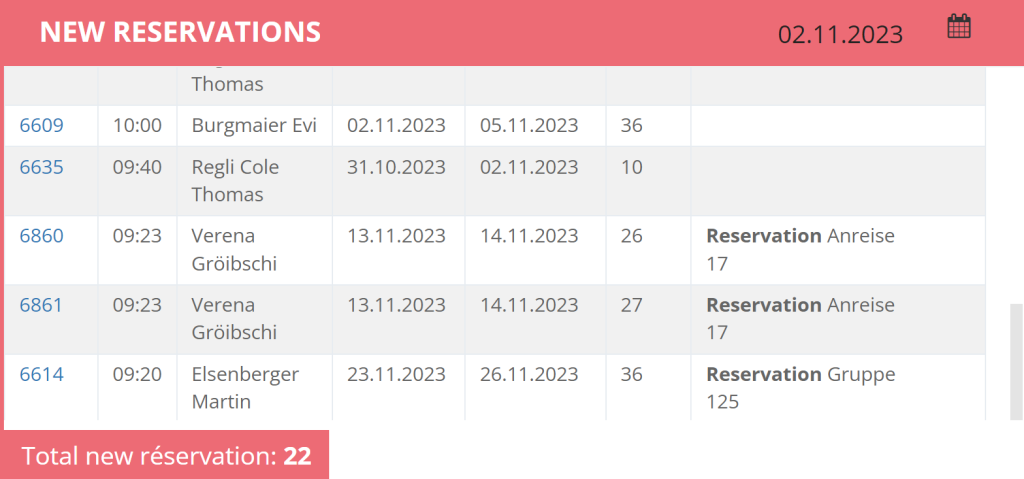 This section displays new reservations received during the day. The total is shown in the lower left corner. More
Check-in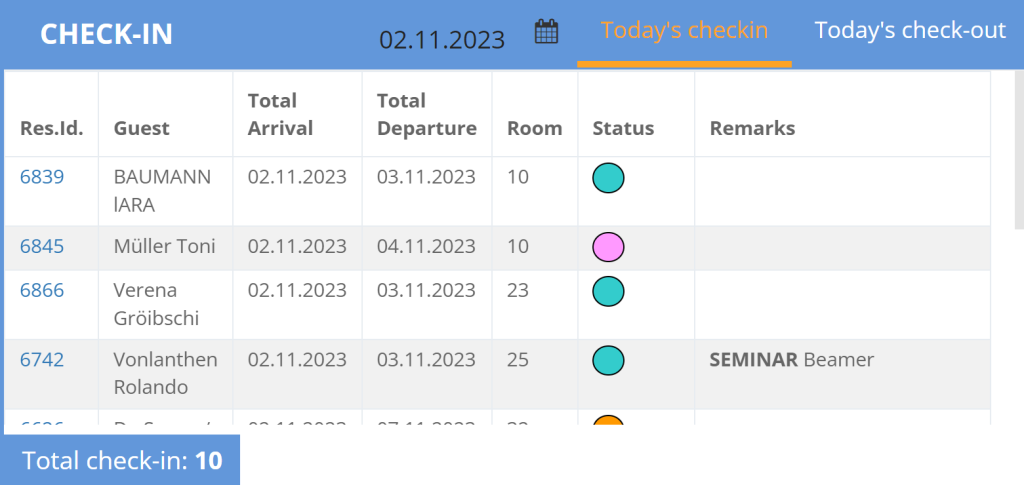 This section displays the scheduled check-ins and check-outs and those that have already taken place. More
Guest in house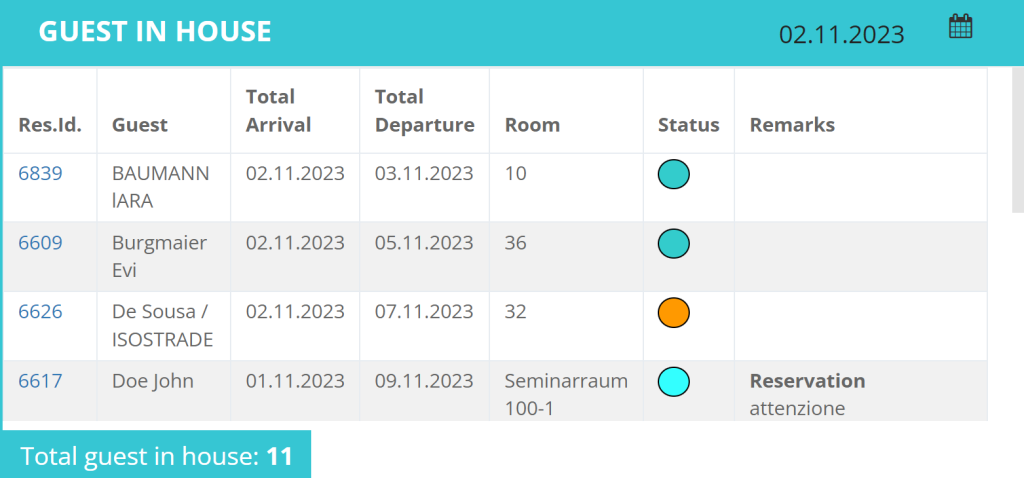 This section displays the guests currently staying in the hotel. More
Free rooms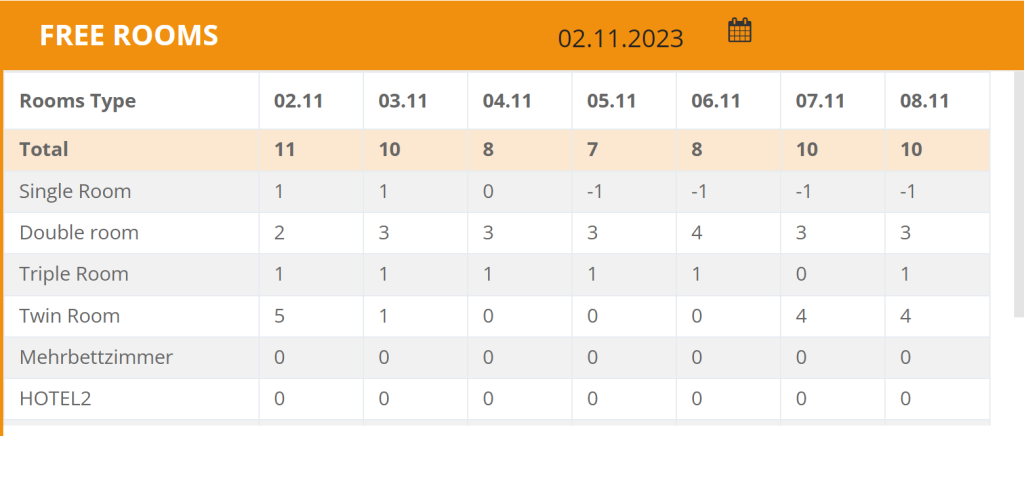 This section displays vacant rooms for the next 7 days. More
Messages

This section displays the messages written by CASY users. More