---
In this section, you can learn more about the different components of the "Guests in house" section in the dashboard.
1. Prerequisites
In order to access the dashboard, you must log in to CASY using your credentials.
2. Elements of the "Guests in house" section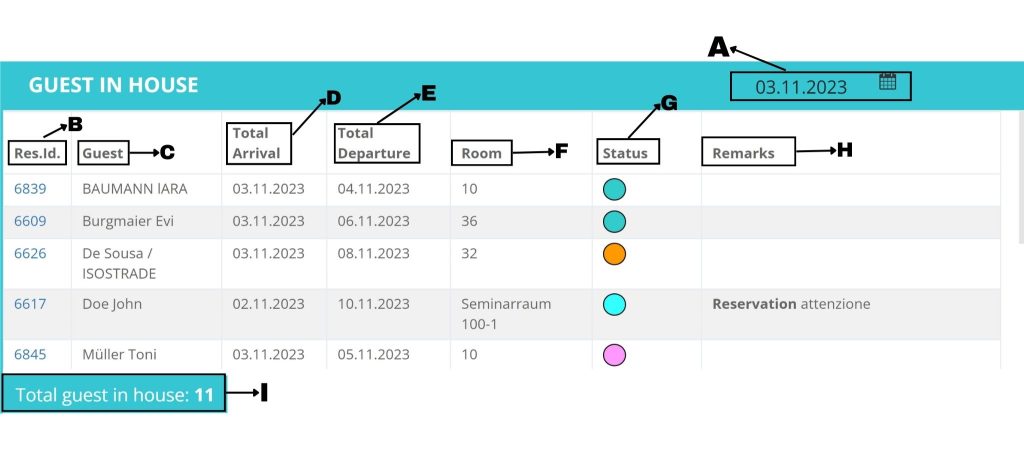 In this section, you can see the guests currently staying in your hotel.
In the calendar,

you can select the date you wish to view (A). By default, today's date is set. In the table below, there are 7 columns:
Res.Id.: Reservation ID; by clicking on the number, you can view the details of the reservation (B)
Guest: guest's surname and name (C)
Total Arrival: Date of arrival (D)
Total Departure: Date of departure (E)
Room: Room number (F)
Status: Status display. Depending on the activated features, different icons with different functions might be displayed (G). More information can be found here.
Remarks: Any additional comments (H)
The lower left corner displays the total number of guests (I).