---
In this section, you can learn more about the different components of the "Check-in and Check-out" section in the dashboard.
1. Prerequisites
In order to access the dashboard, you must log in to CASY using your credentials.
2. Elements of "Check-in and Check-out"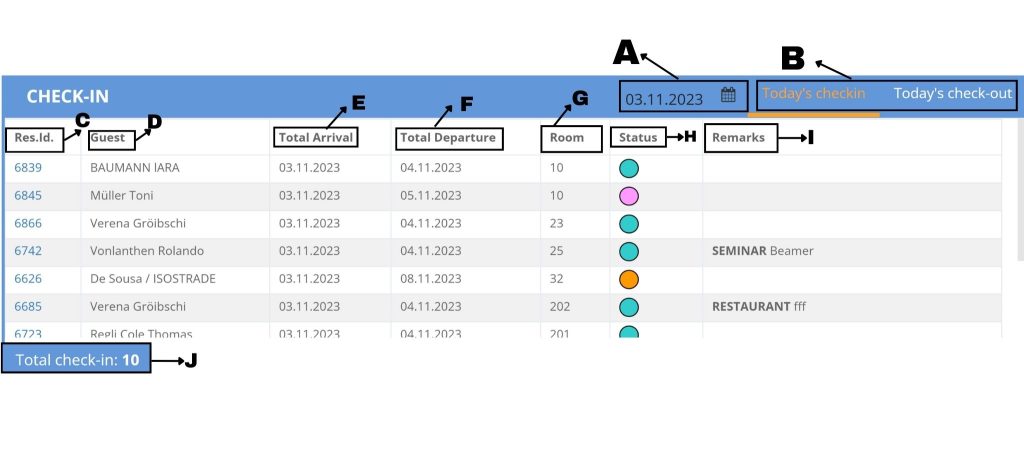 In this section, you can see the check-ins and check-outs for a given day.
In the calendar,

you can select the date you wish to view (A). By default, today's date is set. You can view either check-ins or check-outs related to the chosen date (B). In the table below , there are 7 columns:
Res.Id.: Reservation ID; by clicking on the number, you can view the details of the reservation (C)
Guest: guest's surname and name (D)
Total Arrival: Date of arrival (E)
Total Departure: Date of departure (F)
Room: Room number (G)
Status: Status display. Depending on the activated features, different icons with different functions might be displayed (H). More information can be found here.
Remarks: Any additional comments (I)
In the lower left corner, the total number of check-ins or check-outs is displayed (J).